[STILL GOLD] You don't need a legacy when you're still living life
The K-pop industry can be an unforgiving one and its stars are expected to always perform at their best regardless of the time and place.
Even when artists are at the top of their game, fast-changing music and style trends can take a singer out of the spotlight in years, or even months.
Despite the many demands of the music industry, some artists have not only survived, but thrived, and remain active in the entertainment industry.
In this interview series, Still Gold, the Korea JoongAng Daily will sit down with women in music who have kept their careers going for decades, and learn the secrets to their success.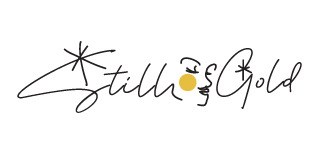 Some songs are so good that they get covered over and over again by different artists. Sometimes new versions adapted to the contemporary music scene are so successful that the original is all but forgotten, drowned out by the famous covers that followed. Yet despite the legions of artists that have gone on to release their own versions of Kim Wan-sun's iconic 1990 track "The Pierrot Smiles at Us," nobody has ever come close to supplanting the original.
Kim made her big debut in 1986 as the first ever Korean singer who not only sang, but danced as well - earning her the title "Korea's Madonna." Despite being just 17 years old when she debuted, Kim still wowed audiences with her incredible stage presence. Her debut track "Tonight" (1986) saw the young star dancing across the stage while singing and shooting fierce looks at the camera, a far cry from the demure ballad singers popular at the time.
Her second album gave birth to yet another hit, "Dance in the Rhythm" (1987), as well as "Shock" (1987) and "Alone in the Garden" (1987). After just a few years, she was Korea's biggest star.
And while Kim may have made her name as Korea's dancing queen, in 1990 she proved she really could sing as well. In that pivotal year, Kim's vocals shone through in tracks like "Only Mine" and, of course, "The Pierrot Smiles at Us." Dozens of singers have released covers of the song, such as IU, and hundreds of singers have performed it during their live shows, but Kim's original version still remains the most famous.
"I was, to put it in words used these days, the first ever trainee in the music world," Kim said. "Back then, managers would find someone who sings well in cafes or at music festivals, then sign them up for a contract. But my aunt's job was similar to what entertainment agency heads do these days. And so by coincidence - or fate - I trained under my aunt for three years."
Kim is one of the few female singers from that era who still appears as a singer, unlike many of her peers who either started acting or taking on other roles in the entertainment field. Just last month, she released a remake of "The Pierrot Smiles at Us," as well as "Hawaii Dance" on Sept. 3 as a part of project band Naesigyeong Band.
The band - whose name translates to Endoscope Band - was put together during SBS music show "The Fab Singles," featuring other veteran artists such as Jang Ho-il, Kim Do-kyoon, Choi Jae-hoon and Kim Kwang-kyu. The band put on a performance in March and released a single this month.
"I'm surprisingly doing a lot of things these days," she said. "Other than 'The Pierrot Smiles at Us' and the Naesigyeong Band, I also wrote a song for a CD dedicated to remembering comfort women [victims of sexual slavery during World War II]. And then there are songs that I'm working on for myself as well."
Kim sat down for an interview with the Korea JoongAng Daily, where she talked about her long career as a singer, from the day she debuted to the path she still treads to this day. Following are edited excerpts.
Q. It's been 33 years since your debut. Do you remember the first day you went on stage?

A.
My aunt thought that I would freak out on stage if she suddenly put me there, so she had me work as a backup dancer for singer Insooni. So because I did that, I wasn't actually that scared on the first day I performed. I actually pulled it off really well. I remember every single detail of that day, but nothing after that. Perhaps I was too busy?
Did you have any worries before your debut?
It took me about a year to record my first album because I was too young and I couldn't hit the notes that my aunt wanted me to - she was my producer. Even now when I listen to the songs from when I was young, they sound quite unstable. We didn't have auto-tune, so I literally had to sing it hundreds of times until I got it right. Waiting for that, I thought, "When will I ever go on stage? Why won't she let me be on stage?"
That was also when I learned to use instruments, even traditional ones. I wasn't good, but that's when I learned to dance and fell in love with it.
Were there any difficulties that came with the fact that before you, no-one had sung and danced at the same time?
That, and the fact that my music style was very different as well. The melody was different and my choreography as well, definitely. For a while people would expect nothing of me but dancing, and people couldn't imagine me singing without dancing. So there was a time when, as much as I loved dancing, I asked myself whether this was really why I became a singer.
I became a singer because I liked music, and I imagined myself trying out a variety of different music styles as a singer. But the reality was that back then, I had to sing the same song over and over every single day for months and even years for PR. There were some days when I had to sing the same song a dozen times. That wasn't the singer's life that I had imagined when I was 14.
Does that mean you had second thoughts about being a singer?
I thought, "Was this right for me?" "Can I do this for long?" But somehow, I kept doing it, and for this long! I shouldn't have tormented myself so that at least I could have been happy doing it. Because back then I wasn't happy. When I was at my busiest and hottest days [as a singer], I was in pain. The older I grew, the more I thought and tormented myself. But I never found the answer. Maybe that's why I'm still doing it.
How did you get past those painful days?
The way I did that, I think, is also the reason I lasted in the long run. I forget things really well, like really fast. I just let go and think about what I have to do right here, right now. I think about what's in front of my eyes.
Does that mean that you found your inner peace now?
Now, I just accept my fate. I do try to enjoy the subtle liberties that only I get to feel. For instance, I know that people want me to dance and be sexy. So I release music that's completely the opposite. I think the past seven years have been like that, releasing singles that I solely wanted for myself. I was in a deep quandary until my 30s, but I realized in my 40s, that I was going to keep doing this, so I might as well just enjoy it.
Then, because I didn't care about what others thought, I came to a new question. "What's the meaning of releasing music that no-one listens to?" I thought about why I had to keep doing this. Then I told myself that I'll keep doing it because there's no point in doing nothing. And since my job is to sing, I make songs and sing.
As a celebrity, have you felt like there are high standards you have to live up to?
Yes, and that was why even before my debut, my aunt would tell me, "Don't talk to anyone, especially not the celebrities and their managers. What you say will get around." I was very thoroughly educated on that. Besides, I wasn't much of a big talker anyway. So that actually wasn't that hard for me, because I had big goals that I wanted to achieve and aspirations for my work.
What was actually hard was that I had to give up on my own music from when I was very young. My aunt always had a particular plan for me in her mind, and I didn't get to have a say in anything. I wanted to try out new things, but I couldn't. So I always thought about how I could get more say in the music and not much about getting closer to other people.
Did you have an obsession with growing up when you were young?
Definitely. I actually thought I would stop working by the time I was about 25 years old. Because I started working when I was 15, I thought that 10 years was such a long time and that I would have done all that I wanted by then. But when I turned 25, there was nothing. I was empty. And we used to think that female singers couldn't do anything after they become 30, so I thought that too. But I was still going. I never imagined that I would be doing it for so long.
I think it's a gift that comes with age. I don't really have as high expectations for myself as I once did, and so I feel much more comfortable and satisfied. If something bad happens, I just let it go.
Do you feel that the music industry has changed over the years?
It's a completely different world. It's meaningless to compare these days to the past. Back then, there were a limited number of media outlets, so a music show would get viewership ratings up to 25 percent - one in four people.
When I sang something once on TV, I felt like people were humming it on the streets the next day. Channel SBS was made in the 1990s, and that was the first time we had three channels on TV. People watched TV so much, and everyone was singing what they saw on music programs.
Things aren't like that anymore. There are so many ways to listen to music that it's hard for you to actually hear something unless you purposefully look for it.
There aren't a lot of singers like yourself in Korea, who are active after decades of work. Why is that?
Actually, there are. People tend to think that just because they're not on TV, they're not doing anything. But that's not how it works. There are a lot of places where singers can perform, and because there are different events for different age groups, it's just not that visible. People see me a lot because I'm on TV shows like "The Fab Singles," but that doesn't mean that I'm the only one.
The Korean music market is a small one, and the Korean population isn't that big, either. When I think about how singers my age could be heard or seen more, the only way is to keep doing what they do, keep making music. We have to keep shouting, "I'm here! We're here!" If we just do nothing because people don't know us, that's when we really go away.
How would you like to be remembered?
I don't need people to remember me. I need them to listen to the music that I'm working on.
I just hope that when I release something, people listen and say something - whether it's good or bad. That's all I ask for. You can forget me when I'm gone.
BY YOON SO-YEON [yoon.soyeon@joongang.co.kr]