Seoul's palaces open up their gates for spring: Celebrate like a king during the annual Royal Culture Festival
In central Seoul, there are five palaces from the Joseon Dynasty (1392-1910) - Gyeongbok, Changdeok, Changgyeong, Deoksu and Gyeonghui. They are each well preserved, allowing visitors to enjoy and experience the cultural heritage of Korea. These palaces, as well as the Jongmyo Shrine, each served as important sites in Korean history for many decades.
To help people better understand Korea's royal culture and traditions, the Korea Cultural Heritage Foundation and the Cultural Heritage Administration hosts the Royal Culture Festival every year.
"A few days ago, a historic tragedy took place in Paris when the Notre Dame Cathedral caught on fire, just like when Korea National Treasure No. 1 Sungnyemun burned down in 2008," said Jin Ok-sub, president of the Korea Cultural Heritage Foundation. "I read the news that about $700 million has been collected to rebuild the Notre Dame Cathedral from luxury brands. I was amazed at the news because that shows that French people believe the Notre Dame Cathedral isn't simply a building but a piece of national heritage - a luxury icon."
Jin says he hopes to elevate the dignity of Korea's five royal palaces to the level of the Notre Dame Cathedral through the Royal Culture Festival, which kicks off tomorrow and runs for 10 days.
This year marks the fifth year of the festival, but it's the first year the Cultural Heritage Administration has included all five palaces as the venue of the festival. Gyeonghui Palace has been excluded in the past because it is operated by the Seoul Metropolitan Government, while the rest are being looked after by the administration.
"We've finally come to an agreement with the Seoul Metropolitan Government, and despite the different management systems, we should allow people to fully enjoy the festival by giving them access to all five palaces during this festival," said Na Myeong-ha, acting general manager of the Royal Palaces and Tombs Service Planning Division at the Royal Palaces and Tombs Center. The division was established in January.
"The royal palaces have been seeing a decline in the number of visitors since 2016, but this year, we've begun to organize various programs and the percentage has increased by 29 percent so far this year," Na added.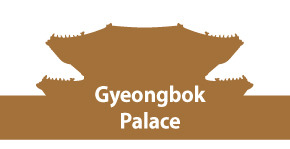 Gyeongbok Palace
The opening ceremony will start at 7:30 p.m. on April 26 at the Gyeongbok Palace's Gyeonghoeru Pavilion. According to Joo Jae-yeon, the general director of the festival, the opening show titled "Today, Meet the Palace," will show visitors what the word palace means to the people of today. To make the opening day more special, Joo said there will be floating seats for those who make reservations in advance so that they can get close to the pavilion.
From April 28 to May 4, a performance titled "Gyeonghoeru Fantasy" will also be held every evening from 8 p.m. to 9 p.m. at the Gyeonghoeru Pavilion.
Those who visited last year's festival will remember a large stage structure that looks like a mountain, known as a sandae, that was set up in front of Gwanghwamun in central Seoul for the opening ceremony. During the Joseon Dynasty, many palace-organized festivals were held in front of this backdrop. On April 28, a "New Sandae" show will be organized along the Sejong-daero in front of Gwanghwamun Plaza from 3 p.m. to 5 p.m., featuring various traditional performances that viewers can participate in.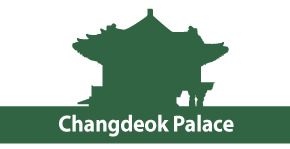 Changdeok Palace
According to Joo, each palace has a different theme. If Gyeongbok Palace is the palace of dignity, Changdeok is the palace of natural beauty. Although Gyeongbok Palace was built first, since it had to be reconstructed, Changdeok Palace is also the oldest among the five palaces.
During the festival, visitors can try out an augmented reality (AR) experience using smartphones. From 9 a.m. to 6 p.m., visitors with smartphones can see the hidden treasures of Changdeok Palace using AR technology.
The palace is also known for its beautiful nighttime scenery. The palace's Moonlight Tours fill up quickly, so many visitors try to use the festival as a chance to enjoy a beautiful nighttime stroll around the palace.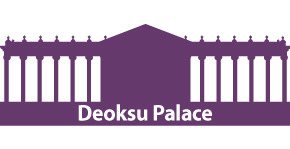 Deoksu Palace
At Deoksu Palace, visitors can interact with modern Korean culture. It was the palace that Emperor Gojong (1852-1919) temporarily resided in after proclaiming Korea as an empire in 1897. Here, visitors can witness modern buildings that other palaces do not have. During the festival, one of the highlights will be the setting up of a circular theater known as hyeonyeulsa. In 1902, to commemorate 40 years after Gojong's accession to the throne, a hyeonyeulsa that resembled a colosseum was set up. Various traditional performances such as pansori (traditional narrative singing) and talchum (mask dance) were held during the celebration.
A similar program will be held during this year's festival and traditional artists, including pansori master Ahn Sook-seon, will perform on April 29.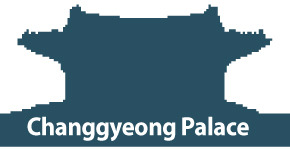 Changgyeong Palace
Changgyeong Palace is the place to go if you want to check out the performing arts. Just like last year, this year's festival will also feature a "Time Travel Play," which will be put on by citizens.
According to organizers, more than a thousand people signed up to play 100 roles. They'll act out the story of King Yeongjo from May 3 to 5 from 3 p.m. to 4 p.m.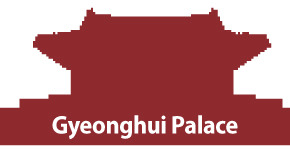 Gyeonghui Palace
Since Gyeonghui Palace is participating in the festival for the first time, the organizers were not able to organize detailed programs like the other palaces.
However, Joo says the palace will become a playground for kids on Children's Day, which falls on May 5.
"Unlike other palaces, Gyeonghui Palace has a large, spacious courtyard where children can run around," said Joo. "Therefore, we've organized various children's programs on May 4 and 5, such as magic shows and children's ssireum [traditional wrestling]."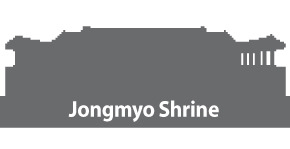 Jongmyo Shrine
Jongmyo Shrine's signature program, a royal ancestral ritual, will be held only once. The ceremony, which is known to be a magnificent and grand royal ceremony combining song, dance and parade, will be held on May 5 from 10 a.m. to 4 p.m.
For more information about the festival, visit www.royalculturefestival.org.
BY YIM SEUNG-HYE [sharon@joongang.co.kr]